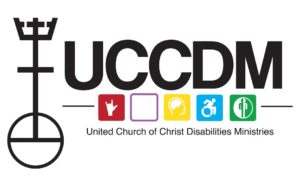 The UCCDM Board of Directors has created a guide to help local Congregations, Association, and Conferences become Accessible to ALL (A2A)!  This guide is designed to be used in conjunction with the Accessibility Audit and A2A checklist.
This guide, called "Any Body, Every Body, Christ's Body", can be accessed here as a pdf.
Please send a message to secretary@uccdm.org if you need the information in a particular format. At the current time there are no plans to make print versions. If you have other questions related to A2A please contact the board at Chair@uccdm.org.