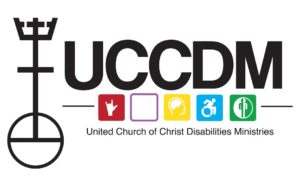 There are two steps for a congregation to become A2A. The first step is completion of the Church Building and Program Accessibility Audit. Once the audit is complete the congregation can fill out the A2A Checklist. Congregations need not have completed all of their accessibility plans prior to becoming A2A, congregations are encouraged to complete the A2A checklist as soon as they can and make any plans they have to improve accessibility part of their one, three, and five year goals.
Step 1: Church Building And Program Accessibility Audit will help local congregations identify what needs to be done to improve accessibility.
Step 2: Complete the A2A Checklist. Once a congregation completes a building and program audit and has identified how to become more (or continue being) inclusive of people with disabilities or/and mental health concerns, the congregation may be ready to become Accessible to All (A2A). To become A2A a congregation completes an A2A Checklist. 
Congregations that complete the A2A Checklist are added to the A2A Listing!
The UCCDM Board of Directors has approved a new and improved publication to help local Congregations, Association, and Conferences become Accessible to ALL (A2A)! The new publication is called "Any Body, Every Body, Christ's Body" and replaces the curriculum of the same title that was produced in the 1990's.
The new Any Body, Every Body, Christ's Body can be accessed here as a pdf. Please send a message to secretary@uccdm.org if you need the information in a particular format. At the current time there are no plans to make print versions.
This guide is designed to be used in conjunction with the Accessibility Audit and A2A checklist that were revised earlier this year. If you have other questions related to A2A please contact the board at Chair@uccdm.org.