The Board consists of at least seven members drawn from the diversity of the United Church of Christ–gender, ministers/lay persons, age group, geography, ethnic background–the majority of whom are persons with disabilities, members of families of persons with disabilities, or experts on disabilities.
The Chair of the UCC Mental Health Network (MHN) sits on the DM Board. Two Members of UCCDM Board of Directors currently sit on the Unified Board of the United Church of Christ.
The Board meets regularly by conference phone call and gathers in person for at least one meeting a year.

REV. KELLI PARRISH LUCAS, Chair, Class 2017
Kelli earned her Masters of Divinity at the Claremont School of Theology where in addition to required course work her studies included feminist liturgy, feminist theology, the ecumenical history of social thought, liberation theology, and disability ministry. Kelli was both born with disabilities and lives with acquired disabilities, and as such she acknowledges the unique social location she theologizes and ministers from, even as she embraces a passion for exploring all the possible topics of disability ministries with others.
Kelli completed what is believed to be original research into the history of ecumenical responses to disability. In 2010, Kelli began teaching students and professional chaplains about "providing spiritual care to persons with disabilities." Kelli was ordained in May 2011 by the Southern Association of the Southern California Nevada Conference of the United Church of Christ Kelli currently serves as a hospice chaplain. Kelli represented UCCDM on the UCC Justice and Witness Ministries Board. Kelli also serves on the North American Ecumenical Disability Advocacy Network (EDAN); Kelli served as an EDAN representative/UCC Delegate to the General Assembly of the World Council of Churches in Busan, South Korea in 2013.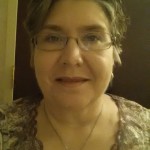 MS. TERRY MARTINEZ, Vice Chair, Class 2021
Terry has been a member of Plymouth United Church in Spring, Texas and the UCC since March 2012. She was invited almost immediately into Plymouth's Missions and Outreach Team and was trusted with working in Congregational Care, ONA, and Social Justice. In 2013 she served on the Council as Missions and Outreach Co-Chair, and in 2014 has been serving as Assistant Moderator. In this role she is Chair for this year's Nominating Committee, Delegate to the Houston Association, and was the Voting Lay Delegate at this year's South Central Conference Annual Meeting. She will serve as Plymouth's Moderator in 2015.
Terry has been living with severe rheumatoid arthritis for 15 years, and uses a power chair for mobility. She has helped bring attention and sensitivity to accessibility and inclusion at Plymouth by mentioning to their Pastor, Rev. Dr. Ginny Brown Daniel, to please consider changing the way she calls for the congregation to stand- "Please stand as you are able, in body or spirit", and at the South Central Conference's Outdoor Ministry- Slumber Falls Camp and Retreat Center in New Braunfels, Texas, she supported changes to add wheelchair access to one of the cabins, and restroom remodels in the main lodge.
Terry believes that anyone wanting to serve God and/or their church home, should be encouraged, regardless of limitations or challenges they may face. And that the church should be more intentional in inviting these special people into service.
She and her beloved of 23 years, Crystal, raise their 9 year old grandson, and enjoy watching him play baseball! Terry also enjoys crafts, cooking and travel (by van).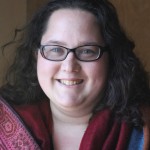 MS. DANIELLE ROCHFORD, Secretary, Class 2021
Danielle Rochford is a disability advocate in the area of intellectual and developmental disabilities in Northern Vermont and a regional presenter on community and group dynamic. Born with learning disabilities and autism she overcomes her challenges by person?first foundation to her advocacy. Danielle's present work includes working with a local disability group as a presenter, sub-facilitator, and consultant on relationship dynamics. She also frequently works one?on?one with members of the both disability group and on?set dementia patients, and her present focus is both in adult autism advocacy and applying art to pastoral
care.
Her future aspirations is to work in the ministry focusing on counseling and alternative ways of spirituality and communication. Living in Northern Vermont there is an atmosphere of openness but also a strong need to educate between the difference between tolerance and acceptance. She belongs to the First Congregational Church of Burlington and also works with other organizations to give voices to those who need them most. One of her core theological beliefs is that we are made in the image and likeness of God and frequently refers  to Temple Grandin's famous words "Different, Not Less".
MR.PAUL FOGLE, Treasurer, Class 2019
I am a lifelong member of the United Church of Christ, as is my father and maternal grandfather who are both ordained UCC Ministers. I have spent the past 15 years working in various areas of the disability community on the local, state, and national levels. Currently, I work at a center for independent living, which provides core support services to people with disabilities. I have maintained my membership at Salem United Church of Christ in Campbelltown, PA. I currently serve on the Church Council there, along with other committees. I also serve my local association on its Executive Committee and Committee on Ministry.
Class 2017
 
DR. NADYNE GUZMAN
Nadyne Guzmán, PhD is a retired Professor of Leadership at UC Colorado Springs and now an MDiv Student at Lliff School of Theology. She has served as an international consultant for secular and faith-based organizations. She has also worked in public schools as teacher and administrator primarily in programs for children with disabilities. Her MA was in Special Education. She is currently serving as Spiritual Care Fellow for JFK Partners at UC Denver Medical Campus, a program that serves individuals with neurodevelopmental and their families. Her primary focus has been to develop and implement the JFK Partners Spiritual Care Program that serves children and adults with disabilities, their families,faith communities, and community agencies. Nadyne is a member of Washington Park UCC in Denver and plans to serve in ministry through Spiritual Care and Spiritual Direction.
Class OF 2019

DR. KEVIN PETTIT
Kevin began working to become a commissioned minister in the United Church of Christ not terribly long after having sustained a severe Traumatic Brain Injury in 1998.  It was with the hope that he could help churches learn to provide an honest welcome to visitors or members who happen to live with a disability that he enrolled at the Iliff School of Theology where he received a Master's of Arts in Specialized Minister in June of 2010 with a concentration in Religious Leadership.  It was with this intention of working with UCC churches in the Denver Metro Association and the Rocky Mountain Conference of the UCC, and after working with former UCCDM Board Member Heather Luehrs, that Kevin began pursuing work as a Disability Inclusion Associate (DIA) in the Rocky Mountain Conference.
Kevin worked with the First Congregational Church in Boulder, CO and helped establish an Inclusion Team that wrote our Accessible To All Covenant which was adopted unanimously by the church congregation in May of 2010.  Kevin serves on the Conference Inclusion Team (CIT) of the Rocky Mountain Conference. He has also worked on the planning board of the Widening the Welcome Conference and, with Peggy Dunn, presented the call to all UCC churches to become A2A at Widening the Welcome 2012.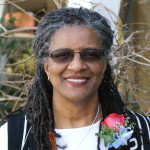 MRS. RACHEL CHAPMAN
Rachel Chapman, diagnosed with multiple sclerosis, has become a spokesperson and advocate in many arenas for persons with disabilities. She has been selected as Advocate of the Year andinducted into the National MS Society's Advocacy Hall of Fame for the work she has done speaking up for the disabled in her community and across the country. Ms. Chapman is a former UCC Regional Women's Ministry Consultant and speaks throughout the country on issues impacting women. She is the editor of her church newsletter and is active at the Association level. She has a master's degree in Human Development and Education with a specialization in Social Change. The mother of three grown children, Rachel lives in Chula Vista, CA with her husband Kevin and is a member of Christian Fellowship Congregational Church of San Diego, UCC.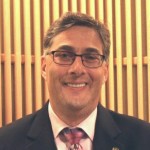 REV. GUNNAR CERDA
Rev. Gunnar Cerda is ordained and endorsed in the Central Southeast Ohio Association.  He is a Board Certified Chaplain with the Association of Professional Chaplains and serves as the Manager of Pastoral Care for OhioHealth Grady Memorial Hospital in Delaware, Ohio, where he also serves on the bioethics committee.  Gunnar has provided didactics on disability models to CPE students, and seminars on disability models and bioethics to the APC annual conference.  He lives in Delaware, Ohio, with his spouse, 2 kids and 2 dogs and is a huge Ice Hockey fan.  Aside from being in-house tech support for all things electronic,  and a huge Jeff Gordon fan, Gunnar's son Benjamin is also diagnosed with Asperger Syndrome.
Class of 2021

REV. ANTHONY W. SULLIVAN, JR.
Pastor

Anthony

W.

Sullivan

, Jr. has been called to serve prophetically as pastor, public theologian and scholar.  An ordained minister with The Fellowship of Affirming Ministries and the United Church of Christ, carrying standing in both organizations, he serves as the Associate Pastor for Community Outreach & Development at God Can Ministries United Church of Christ in Ford Heights, IL.  His ministry primarily consists of communicating, developing, and implementing a strategic plan for evangelism, community outreach and development. Moreover his responsibilities include preaching, pastoral care and counseling, program coordination, organizational design, strategic planning and public ministry.  An emerging scholar,

Anthony

is a doctoral student at Ashland Theological Seminary and a graduate of the Samuel DeWitt Proctor School of Theology's Master of Divinity program.  His research interests are focused on the intersection of urban ministry and urban public health as they relate to shaping a theology of healing, hope and wholeness particularly within marginalized communities impacted by HIV/AIDS.  
David Ridings has been a long-time advocate for those with both physical and intellectual disabilities. He has attended well over 40 week-long summer camps for children with neuromuscular diseases, managed three group homes for intellectually disabled adults while pursuing his undergraduate degree in psychology, and has volunteered as a Special Olympics volunteer when he was younger. At Kamp Kaleo he is active with their Adventures in Community camps that serve adults with varying levels of intellectual disabilities. A native Tennessean, he is currently the Facility Administrator of Kamp Kaleo, the UCC Nebraska Conference Camp. His wife Sunny is an ordained Disciples of Christ minister currently serving the three UCC churches in the Thomas County Parrish in Nebraska. They live on the grounds of Kamp Kaleo with their new son Douglas Brian.
UCC Mental Health Network LIASiON, EX-OFFICIO
Rev. Judith Johnson
I am a licensed clinical social worker with over 30 years of practice in community mental health centers in Missouri. I retired in  2014 and moved my primary home to Florida. I spend about 5 of the summer months in upstate New York. I am an ordained doc minister active in a UCC Church in Florida. I teach Mental Health First Aid and supply preach. I have 3 dogs to whom I am very devoted. I am married for 41 years. My dog Caleb and I are a therapy dog team.
UCC National STAFF LIASiON, EX-OFFICIO
Rev. Michael Schuenemeyer, Executive for Health and Wholeness Advocacy
PERSONS INTERESTED IN BEING PART OF THE UNITED CHURCH OF CHRIST DISABILITIES MINISTRIES OR SERVING ON THE BOARD ARE INVITED TO CONTACT the uccDM Secretary.
Please see the page about Former Board Members, to learn about others working for Disability Ministries